Driving a school bus is not an easy task, nor is it one to be taken lightly. School bus drivers bear a degree of responsibility imposed upon no other class of professional CDL driver. School bus driving, among other things, requires: constant attention; a full measure of driving skill; diplomacy in handling students, parents, school personnel, and the public; a complete knowledge of all applicable rules and regulations; an understanding of defensive driving and basic first aid; and, last but not least, a deep feeling of personal responsibility for the safety of the students aboard your bus. Once a school bus leaves the facility, the success or failure of that trip rests mainly with you, the bus driver or bus attendant.
Since 1958, four generations of our family have been setting standards in the school bus industry. The Deitch name is highly recognized for our record of safety, service and integrity. Our company was founded by Steward Deitch in November 1958 with the purchase of 2 school buses from another contractor for the newly opened Big Spring School District. Steward also held a position on the school board. Legal Counsel believed this was a conflict of interest, the school bus company was turned over to Richard Deitch, Steward's son and he ran the buses until Steward's term on the school board was over in December of 1959. Steward resumed operations and continued to run the company until the summer of 1968 when Richard purchased the fleet consisting of 10 buses. The business continued to grow and in 1970 a contract to transport students to the Cumberland Perry Technical School was added. In the 1981-82 school year Richard assumed all transportation for the Big Spring School District. Susan Dye (Deitch), Richard's daughter joined the company in 1985 as the office secretary. The fourth generation, Stephanie and Rebecca, Richard's granddaughters, joined the business as bus washers during their high school years. In 2007, Stephanie became part of the office staff and later that year her husband, Michael began his School Bus Training. By the 2008-2009 school year Michael became an approved driver and our office was graced with our new little mascot, Evelyn, Richard's first great grandchild and the 5th generation to enter into the bus company. Sadly, in 2014 Richard passed and ownership of the company fell on his wife. She sold the company to Michael and Stephanie in June 2015, who continue to operate it today.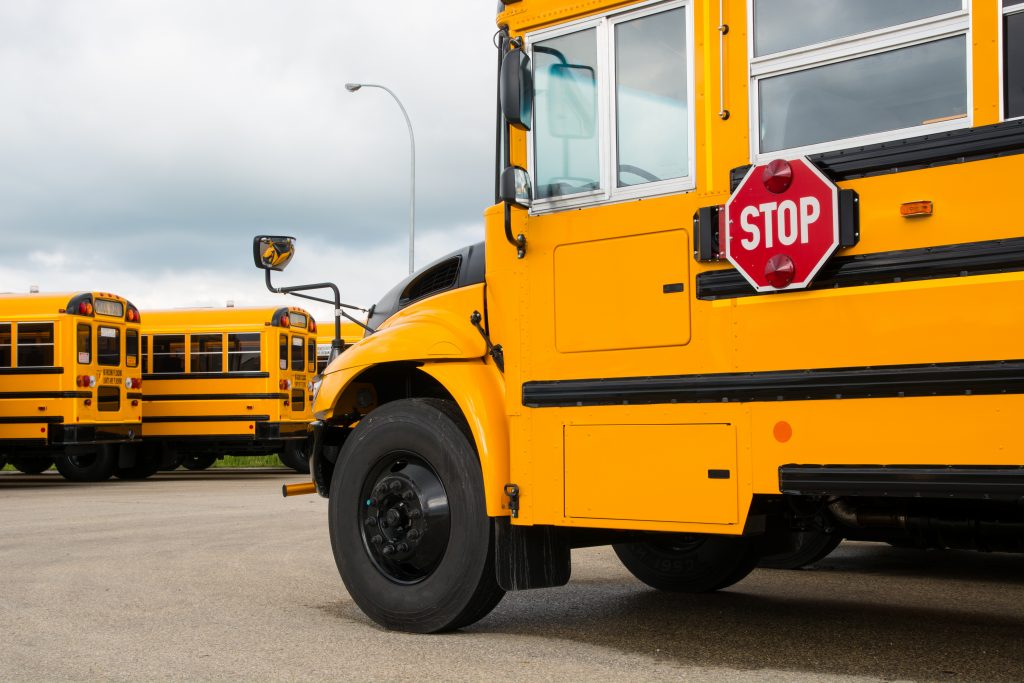 Our business relationship with the Big Spring School District continues with a fleet of 65 buses and 7 vans. We provide transportation to and from school as well as extra-curricular transportation.
At Deitch Buses, Inc. we strive to exceed expectations in service through excellence in training and commitment to high standards. Our goal is to provide safe transportation on a daily basis to the students of this community.